These stories, videos, etc., will hopefully encourage those who are fighting for a cause, either by themselves or in groups.
Stories / Newspaper Articles/ Songs / Videos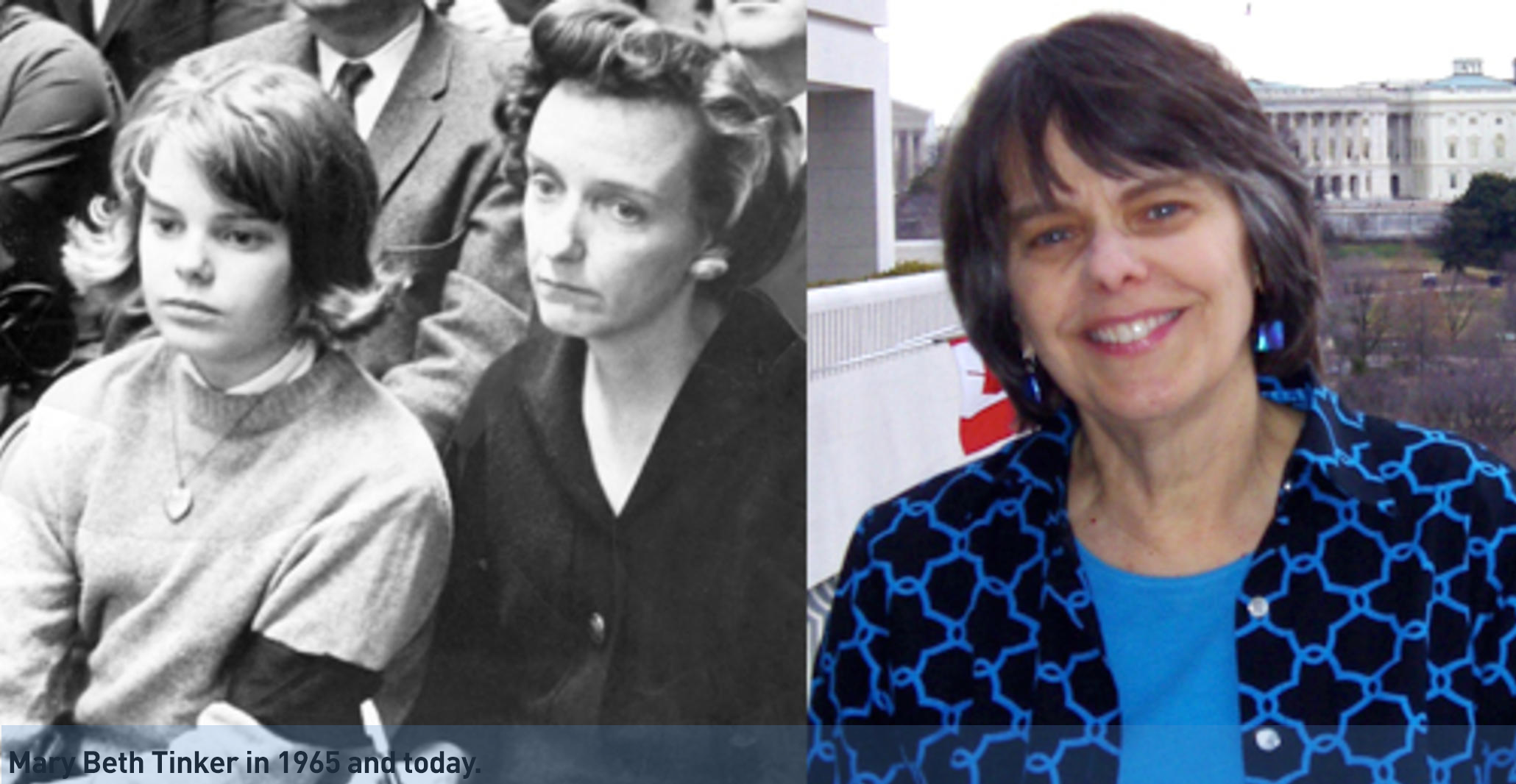 Mary Beth Tinker in 1965 and 2007
December 26, 2017 Los Angeles -
This celebrity barber Jason Schneidman gives free haircuts to the homeless. "So what I find with helping homeless people with haircuts is their appearances changes and their attitude changes. And then also the people around them see these people differently. "
December 6, 2016 New York City -
Amos Oz on how artists can effect change today.
An 80-year-old Catholic Priest called Father Angel has opened a Restaurant in Madrid that takes money from the rich to feed the poor -- Welcome to Robin Hood Restaurant.
https://www.facebook.com/sandraboynton/photos/a.206184542749790.56269.114554295246149/1440620549306177/?type=3&theater Cartoonist Sandra Boynton's image titled "Offer whatever light you can."
At Boca Raton High School, no one eats lunch alone anymore. Senior Denis Estimon, who immigrated from Haiti 12 years ago, and his friends started a group called "We Dine Together." The campus has been transformed.

"We reach the un-reached," says teacher adviser Jordan Hernandez.